A Message from Dean Mikhail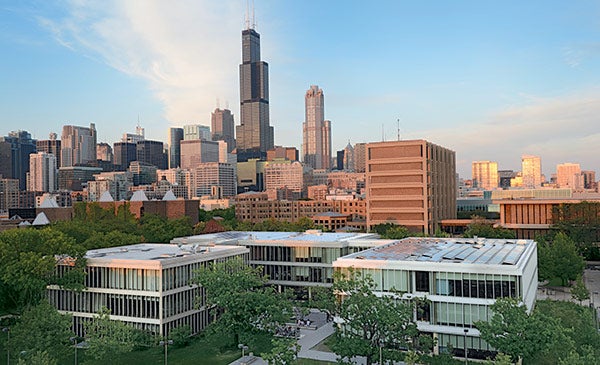 Dear UIC Business alumni and friends,
As you likely know, the University of Illinois at Chicago has been responding to the rapidly evolving COVID-19 pandemic. This is a trying time, and I want to be sure you are aware of what UIC Business and the university are doing to protect and support all members of our community—students, faculty, staff, alumni and parents—during this public health crisis.
Although I am disappointed that all in-person alumni and community events in the spring semester have been cancelled or postponed, we are very much looking forward to seeing you when we are able to connect and reengage again. Additional information on when we will resume in-person events will be made available as UIC receives guidance from local, state and federal officials, as well as the Center for Disease Control.
The health and safety of our community is our top priority, and we are practicing social distancing as best we can, while also acknowledging that during these times people need a sense of belonging. Although in-person events are important, they are not the only way to stay engaged, involved and supportive of your fellow alumni and current students:
Stay connected with UIC Business by following us on Facebook, Instagram and LinkedIn. We will use these platforms, in addition to regular emails and newsletters, to provide information on virtual events and alumni community activities through June.
If you know of a job opening or an internship within your company or community that could be of interest to a UIC Business student or alumni, now is a great time to share it, particularly for our graduating students. Please post on our UIC Business Alumni Network LinkedIn and Facebook pages.
Consider a gift to UIC's COVID-19 student Emergency Assistance Fund. Providing funds for medical responses, meals, technological needs and other necessities will help students who are facing financial hardships due as they continue their coursework.
Thank you for your support, encouragement and thoughtfulness to UIC Business and our students. If you have any ideas or opportunities to share with our students or fellow UIC Business alumni on how to assist during these trying times, please do not hesitate to contact us at cbalumni@uic.edu. Please be safe and stay healthy.
Thank you again. Be well,
Michael B. Mikhail
Dean of the College of Business Administration
Professor of Accounting
University of Illinois at Chicago
601 S. Morgan Street, (M/C 075) 2103 UH
Chicago, IL 60607
(312) 996-2671 | Linkedin
Modified on April 21, 2020