Liautaud's Part-Time MBA Rises in the Rankings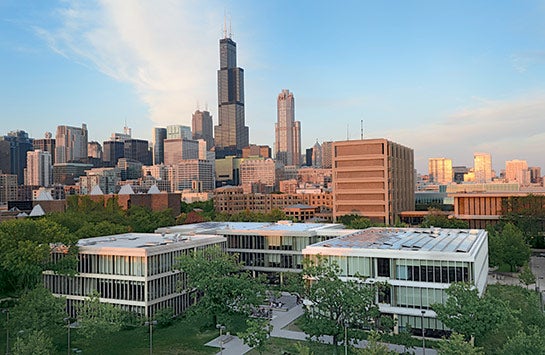 UIC Liautaud's part-time MBA program was ranked #78 by U.S. News & World Report's 2017 Graduate School Rankings, a jump of more than 30 spots since the 2016 rankings.
"This is wonderful news indeed," says Sid Balachandran, UIC accounting professor and director of the MBA programs at Liautaud. "We have in recent years had several areas of focus and change that I believe helped us attain this new higher ranking, including an increased focus on hiring new faculty with stellar teaching quality and excellence in research, curricular innovations such as our professional presence program, and increased focus in business readiness and career placement activities at our career center."
UIC Liautaud's part-time program allows students to take classes during the day, at night or on Saturdays. Students set their own pace and can finish the program in as little as 18 months or as long as five years.
The part-time MBA is a practical management degree that gives students a thorough, research-based understanding of the core aspects of business and management. Students can customize their degree from among a dozen concentrations or work toward a combined MBA/MS in accounting, business analytics, finance, marketing or management information systems.
UIC Liautaud also offers a full-time accelerated MBA program that can be completed in 12 months and a Saturday MBA program. More information can be found at business.uic.edu/mbaprogram.
Modified on April 09, 2019