UIC Receives $40M Donation, the Largest Single Gift in School History, from Philanthropist MacKenzie Scott
UIC Receives $40M Donation, the Largest Single Gift in School History, from Philanthropist MacKenzie Scott Heading link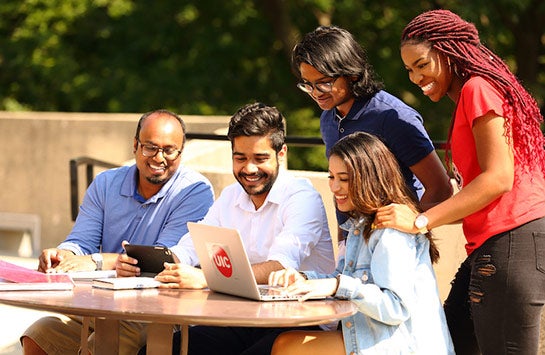 The University of Illinois Chicago, Chicago's only public research university, is the recipient of a $40 million donation from philanthropist and novelist MacKenzie Scott. It is the largest gift from an individual in school history.
"Ms. Scott's extremely generous donation will advance the lives of students who are poised to make great contributions to our city, our state and our world. Her gift is a vote of confidence in the mission of public higher education and in UIC," said UIC Chancellor Michael D. Amiridis. "This is another important milestone in UIC's unprecedented growth and burgeoning role as Chicago's leader in public higher education, providing unique learning opportunities for students, attracting top academic talent and driving innovation and discovery."
The Chicago Tribune also covered how the donation will impact Chicago's low income and 1st-generation college students.
Modified on October 01, 2021