UIC Rises to Top 45 Public Universities in US News 'Best Colleges' Rankings
UIC Rises to Top 45 Public Universities in US News 'Best Colleges' Rankings Heading link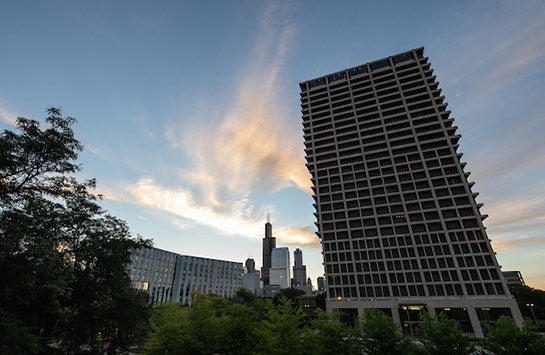 The University of Illinois Chicago's status among the country's top public national universities continues to grow as the institution rose four spots to tie for 42nd in the 2022-2023 U.S. News & World Report's Best Colleges rankings. UIC also landed among the top 100 national universities by jumping six spots to tie for 97th in the publication's latest rankings.
UIC's undergraduate nursing program moved to ninth in the nation, a leap of 10 spots from the previous year's ranking. Computer science, engineering and business each earned places among the nation's top 100 undergraduate academic programs.
The university's commitment to diversity, to the social mobility of its students, and to providing an affordable education also was recognized in the national rankings.
Modified on September 15, 2022