First Year Experience
Thank you for your interest in UIC Business.
The UIC Business community is comprised of many talented individuals dedicated to your success as a student and a professional. We are working hard to make sure that our prospective and newly admitted students have opportunities to interact with campus. But we recognize that a reduction in on-campus events may impact your ability to participate in programming. We'll work to provide alternate options. For now, please stay connected with us using the link below. We look forward to working with you!
The UIC Business Recruitment staff is working from our virtual offices and are standing by to help answer questions. You can reach us by email at bizadmit@uic.edu.
Upcoming Events
Tuesday, 10:00 am–1:00 pm
Online
Wednesday, 4:00 pm–4:30 pm
Online
Thursday, 2:00 pm–2:40 pm
Online
Friday, 12:00 pm–12:30 pm
Online
Friday, 3:00 pm–4:00 pm
Online
Saturday, 10:00 am–1:30 pm
Online
In Their Own Words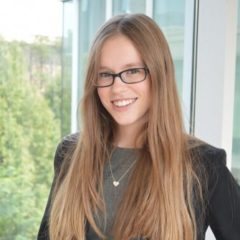 "I wanted to start interning early on, so I connected with the Business Career Center in my first semester. By the end of my freshman year, I'd secured a marketing internship at a prominent Chicago cultural organization."

|
UIC Business Welcomes You
At UIC Business, our expert faculty provide a real-world education to meet the challenges of today's business environment. All this really means one thing: we are helping students succeed in and after college.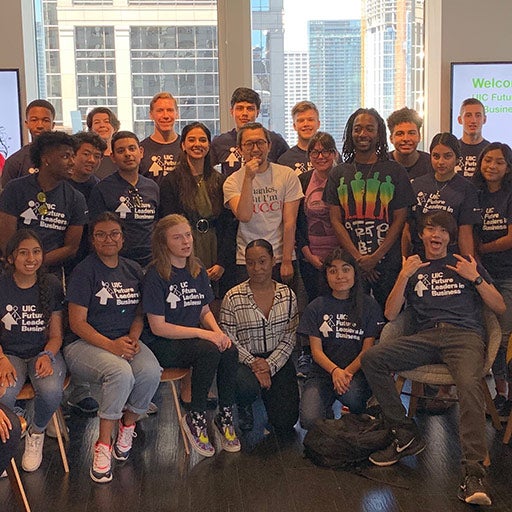 UIC Future Leaders in Business
The UIC Future Leaders in Business Program is a free 5-week summer experience designed for rising high school seniors. The goal of this program is to expose participants to the University of Illinois at Chicago campus and offer comprehensive programming in leadership development and career exploration while receiving academic instruction in the core business areas of accounting, finance, marketing, and management. This program also includes a one-week residential component in UIC Housing.
Learn More