Success 101 Panel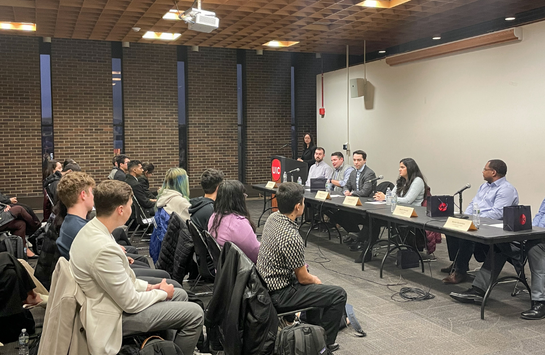 On February 28, FIG, ALPFA, UWN and The Accounting Club collaborated to host a Success 101 panel.
"This event was very insightful as we all got to hear from amazing panelists who gave us all great advice. As the theme was how to succeed in your career, the panelists talked about a variety of topics such as what has helped them get to where they are today and what their current positions look like.
Hearing from professionals who work at prestigious financial institutions such as JPMorgan, Bank of America, and Northern Trust, provided me and my fellow peers with plenty of information that we can utilize to succeed now and in our future careers," stated Klever Inga, Accounting and Finance major, Head of Corporate Relations for the UIC ALPFA chapter.