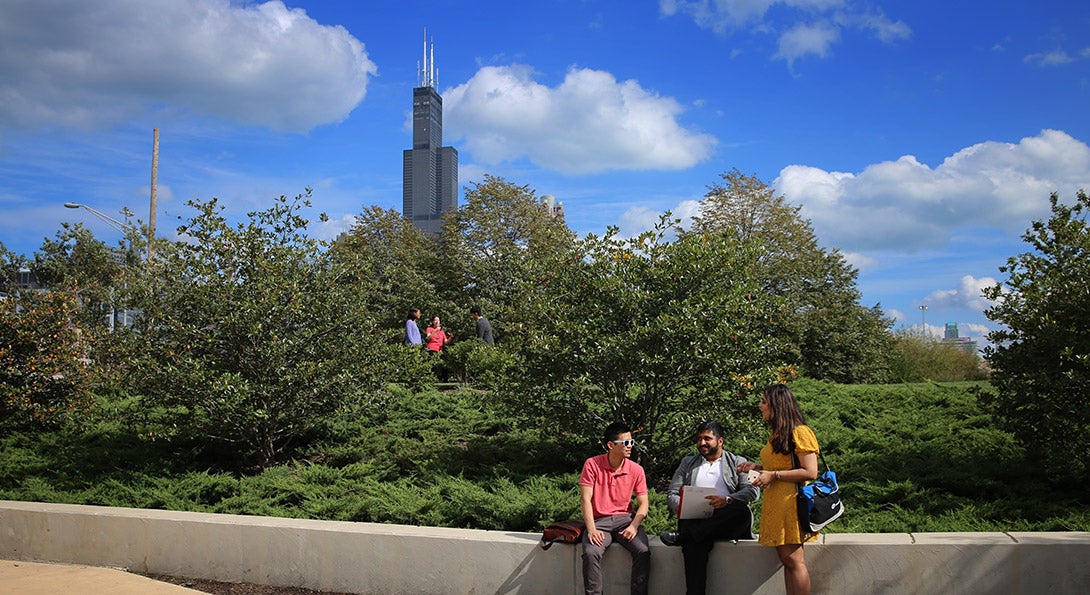 Your future is our business.
As a UIC Business student, you'll get everything you need to succeed.
Leading experts as your professors, access to state-of-the-art facilities and resources, and a vibrant campus community right next to Chicago's thriving business center. It's all here.
UIC: Ranked in the top 20% of best undergraduate business programs*
At UIC Business, we transform student potential into success. Our school connects students to Chicago's living classroom. We provide a proven education, real-world skills and professional experiences that add up to exciting career opportunities.
*According to U.S. News & World Report
UIC: Ranked in the top 20% of best undergraduate business programs*