# 1 Undergraduate Business Program in Chicago — U.S. News & World Report

Top 50 Part-Time MBA (#47) — U.S. News & World Report

Top 10 Illinois' only university ranked 'Best Value' in the nation (#9) — Wall Street Journal
# 8 In Social Mobility in the Nation — U.S. News & World Report

Top 25 In Ethnic Diversity in Nation — U.S. News & World Report

23 Business Organizations to Welcome All Students
Majors at UIC
Learn core business principles from accomplished faculty and gain real-world experience in Chicago's thriving business community. Choose from eight UIC Business majors and numerous concentrations that help you get where you're going.
Graduate Degrees in Business
Take the next step in UIC Business's respected MBA program or one of six specialized master's degrees. World-class academic and research credentials, along with outstanding business leadership opportunities and high ROI, make UIC one of the best business schools in Chicago for graduate students.
Doctoral Business Degrees
Earn your doctorate in business from a Tier 1 research university. Study alongside renowned experts in entrepreneurship, information and decision sciences, marketing, strategy and more. From top-tier faculty to excellent student support, you'll experience what makes UIC one of Illinois' top business schools for doctoral students.
Online BBA Completion Program
Finish your bachelor's in business administration in a program where you're the focus, even in an online format. Our student-centered approach, career advising, and student support are just part of what have earned UIC rankings among the best online programs  in the nation for 11 consecutive years.
Online MBA Degree
Experience immediate career benefits with a specialized MBA degree that you can earn completely online. Choose from four in-demand concentrations to gain skills you can apply to your career or business venture.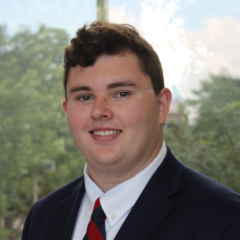 "I have learned so much in my time as a UIC Business accounting student, and have made lifelong friends through student organizations. The skills that I have gained here will help me succeed in my future career."

Accounting & Information and Decision Sciences (IDS) | Class of '23

|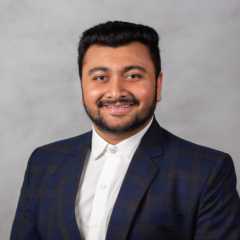 "My UIC Business degree has boosted my academic and professional growth. I was able to land an internship my senior year due to the skills I had developed in my classes. I am continuing my education by pursuing a graduate degree. I don't plan on leaving UIC just yet."

Entrepreneurship and Marketing | Class of '22 MS in Marketing | Class of '23

|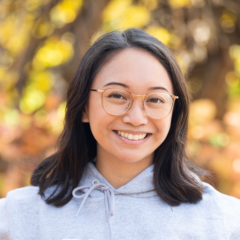 "My courses have provided me with technical and conceptual skills that I have applied to different areas of business. I like how everything is connected, and I continue to notice patterns in the content that I'm learning."

Finance & Information and Decision Sciences (IDS) | Class of '24

|
Achieving Excellence: The Inspiring Journey of Michael King Heading link
When it comes to outstanding achievements, those of Michael King, a senior majoring in Accounting at UIC Business, stand as shining examples.
Michael is an excellent student with a 4.0 GPA who has held various leadership positions on campus, such as treasurer of the American Marketing Association (AMA), and VP of Finance for Black Students in Business (BSIB). Recently, he was awarded the prestigious Chicago Mercantile Exchange (CME) Group Foundation Scholars Program scholarship.
Read More
UIC Business students should continue to monitor their UIC email and follow UIC campus and guidance on COVID-19 Policies. The campus website in the link below is the first and main place you should be consulting for information regarding this dynamic situation.