UIC Business Scholars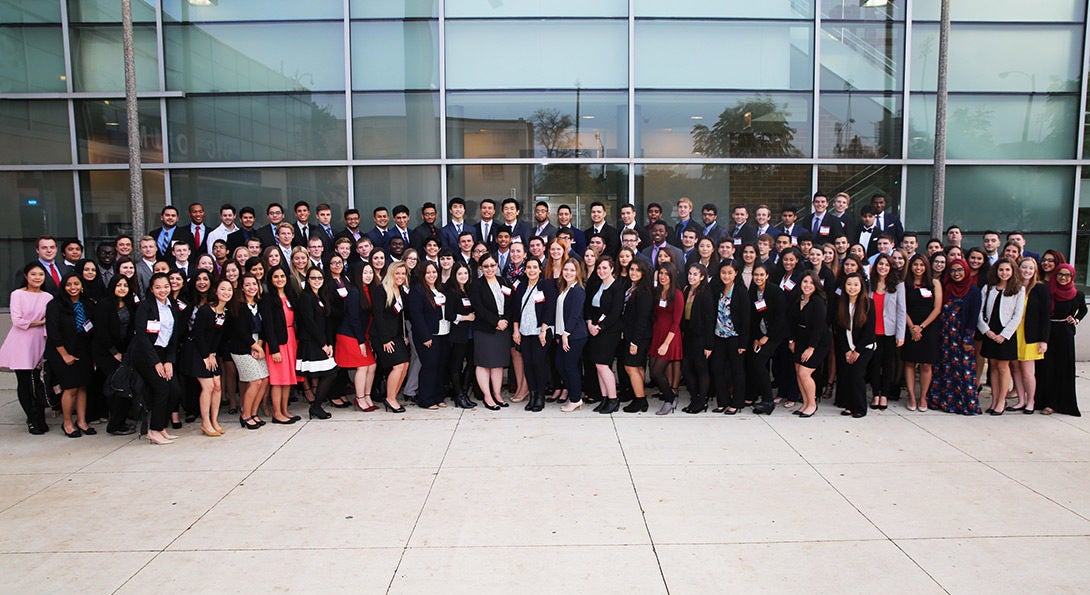 A highly selective four-year leadership and development program.
UIC Business Scholars is a selective leadership development honors program for top performing, highly motivated undergraduates. Working closely with faculty and business professionals, Business Scholars receive a solid foundation in business coupled with in-depth knowledge and technical skills to ensure they excel in the competitive world of international business.
UIC Business Scholars are considered for scholarships and other financial awards.
Innovative Curriculum and How to Apply
Innovative Curriculum
Business Scholars offers special activities and cohort classes designed to develop critical thinking and leadership capabilities.
Business Scholars-specific section for business core courses
Simulation courses and experiential learning designed to foster leadership and management skills
Capstone course integrating business scholarship with managerial decision making
Business Scholars seminars led by industry experts
Designated academic adviser
Faculty mentor from the student's major
Skill-enhancing service opportunities
Tours of Chicago-area corporations with Q & A sessions with corporate leaders
Internships and job shadowing with leading Chicago-area companies
Plentiful alumni networking opportunities
How to Apply
Students interested in the Business Scholars program must apply online. Students should complete instructions for the Honors College application within the Common Application.
Submit a completed Common Application along with the UIC First Year Supplement. Students can apply to the Business Scholars program with submission of their Common Application by clicking "Yes" on the "Program Specific Information-Business Administration" section under the "Questions" tab.
Submit the Honors College statement. The essay for the Honors College will also serve as the essay requirement for the Business Scholars application. You may cater your Honors College essay to discuss your interest in the Business Scholars program.
Submit 2 letters of recommendation. Letters should be from people who can attest to the applicant's academic and professional capabilities; family members are not acceptable sources. Recommenders may email their letter directly to undergradmail@uic.edu as a PDF or Word document.
Complete your Business Scholars interview online. Eligible students will be invited via email to attend the interview after submission of their Business Scholars application.
If you have already submitted your UIC supplement to the Common Application without indicating that you wanted to be considered for the Business Scholars/Honors College, please visit the UIC Admission Portal or email us at bizadmit@uic.edu.
Meet our Scholars: Alex Alderman, Class of 2018
Now a senior, Alex Alderman sees the benefits of the networking and professional skills building opportunities within the UIC Business Scholars program. "Had I not been networking among the Business Scholars, I wouldn't have gotten the Shiftgig job [Alderman's 2015 internship]. I was lucky to meet another Scholar who already had their foot in that door," he says. "The soft-skills training […] has given me the confidence to lead in Shiftgig's fast-paced environment."
Read more
Collegiate Association of Business Scholars
The Collegiate Association of Business Scholars (CABS) is a student organization designed specifically for Business Scholars. CABS provides Business Scholars with a range of resources, including professional and service opportunities.
Below is a list of CABS activities and programs:
Peer mentoring program
Social, networking and service events
Collaboration with other student organizations
Tutoring opportunities
Recent Guest Speakers
Mary Dillon
UIC Business alum and CEO of Ulta
Sally Washlow
Former CEO of Cedar Electronics
Joseph V. Tortorice
Founder, Chief Executive Officer and President, Deli Management, Inc.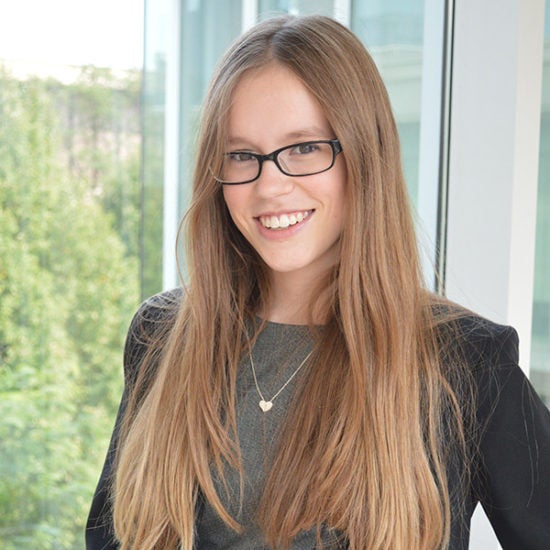 Meet our Scholars: Britney Scott, Class of 2019
Britney Scott sees a lot of value in the family relationships among the Business Scholars. "There is a wide variety of skills and experiences among the different members, some of whom have been through courses I'll be taking, and some of whom already have an internship under their belt," Scott said. "Between Professor Spanjol's [Scott's mentor] advice and the insight I get from older family members, I have a strong sense of the necessary steps to reach my goals."
Read more
Scholar Activities
Outings and Field Trips
Business Scholars is a rigorous program, which is why we build in plenty of fun. Each year, scholars and faculty go on outings such as Cubs and Sox baseball games, or head down the street to the United Center to watch the BlackHawks. We also get together in Student Center East for an annual bowling party. Scholars are afforded ample opportunity to build friendships among the cohort and get to know their professors, all part of graduating from UIC Business with a strong professional network.
Company Visits
Company visits give scholars the opportunity to make valuable industry connections as well as see the inner workings of area companies. Seeing a work environment up close and meeting those who spend their days there can help you determine the best path for your own career.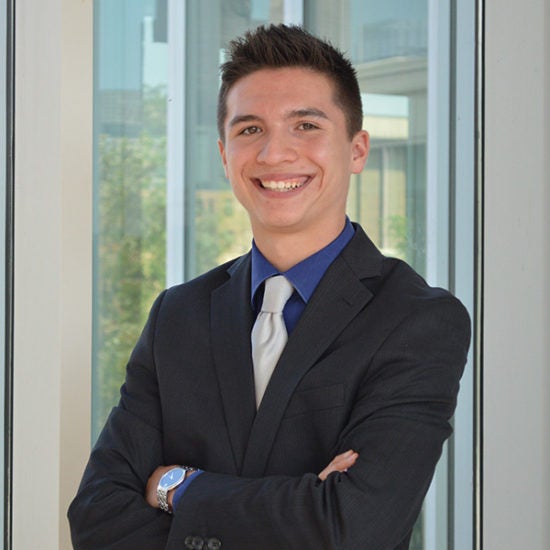 Meet our Scholars: Michael Martinez, Class of 2019
"The Business Scholars Program is wonderful for professional development and networking. The skills that I am learning in this program already provide me with confidence. Thanks to UIC Business Scholars, I know that whatever my career path may be, I will possess a strong professional presence."
Read more