UIC Business Scholars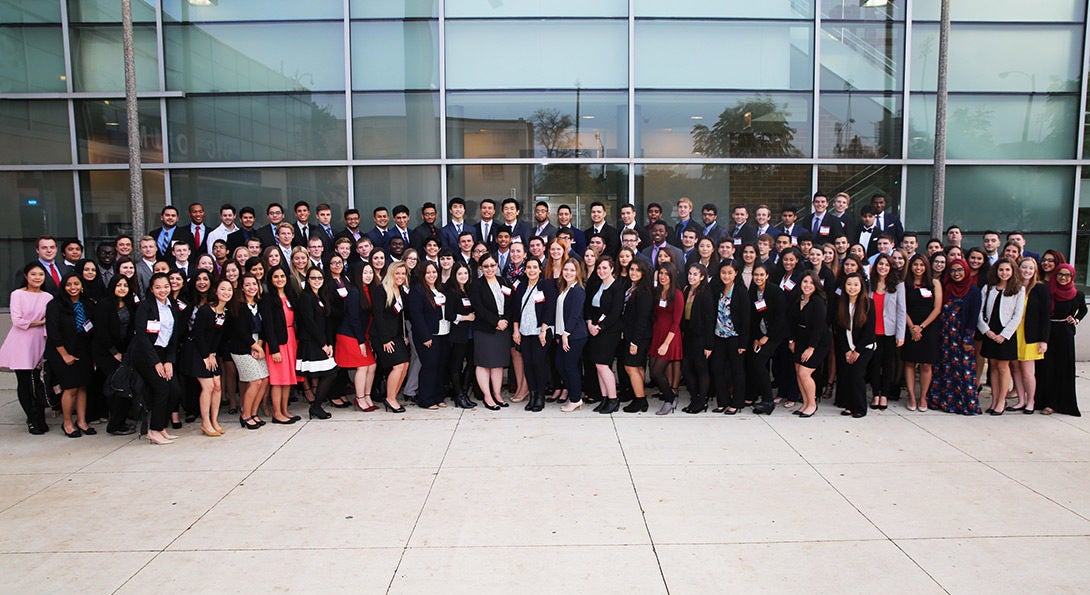 A highly selective four-year leadership and development program.
UIC Business Scholars is a selective leadership development honors program for top performing, highly motivated undergraduates. Working closely with faculty and business professionals, Business Scholars receive a solid foundation in business coupled with in-depth knowledge and technical skills to ensure they excel in the competitive world of international business.
Business Scholars are among our most engaged and accomplished students. They come from diverse backgrounds and are committed to making the most of their college journey while being strong contributors to our academic community. Over 90% of Business Scholars complete an internship, and 97% obtained employment within 6 months of graduation last year. 100% of internships are paid, and the average hourly wage is $23. 97% of Business Scholars graduate in 4 years or less.