UIC Business Scholars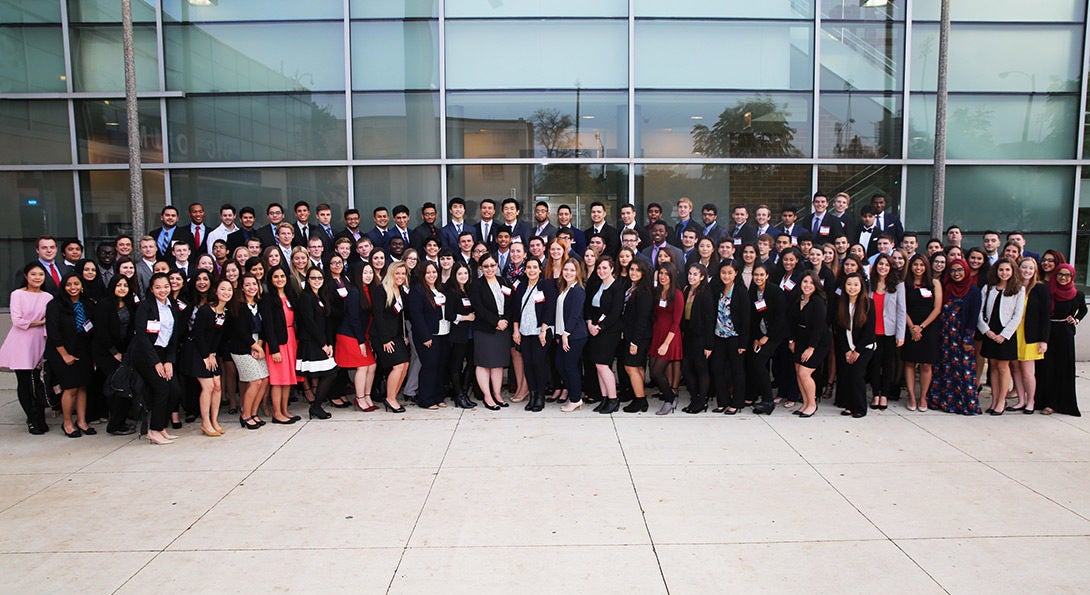 A highly selective four-year leadership and development program.
UIC Business Scholars is a selective leadership development honors program for top performing, highly motivated undergraduates. Working closely with faculty and business professionals, Business Scholars receive a solid foundation in business coupled with in-depth knowledge and technical skills to ensure they excel in the competitive world of international business.
Business Scholars are among our most engaged and accomplished students. They come from diverse backgrounds and are committed to making the most of their college journey while being strong contributors to our academic community. Over 90% of Business Scholars complete an internship, and 97% obtained employment within 6 months of graduation last year. 100% of internships are paid, and the average hourly wage is $23. 97% of Business Scholars graduate in 4 years or less.
Innovative Curriculum
Business Scholars offers special activities and cohort classes designed to develop critical thinking and leadership capabilities.
Business Scholars-specific section for business core courses
Simulation courses and experiential learning designed to foster leadership and management skills
Capstone course integrating business scholarship with managerial decision making
Business Scholars seminars led by industry experts
Designated academic adviser
Faculty mentor from the student's major
Skill-enhancing service opportunities
Tours of Chicago-area corporations with Q & A sessions with corporate leaders
Internships and job shadowing with leading Chicago-area companies
Plentiful alumni networking opportunities
How to Apply
UIC Business Scholars applicants are considered to join this selective leadership program and if selected, will participate in an honors cohort and be considered for scholarships. Students interested in the Business Scholars program must apply online.
Submit a completed Common Application along with the UIC First Year Supplement. Students can apply to the Business Scholars program with submission of their Common Application by clicking "Yes" on the "Business Scholars Program" section under the "Questions" tab.
Submit the Business Scholars statement. This essay should be 400-500 words and tell us why you want to be a Business Scholar and why you are a good fit for this business honors program.
If you have already submitted your UIC supplement to the Common Application without indicating that you wanted to be considered for the Business Scholars Program, please email us at bizadmit@uic.edu.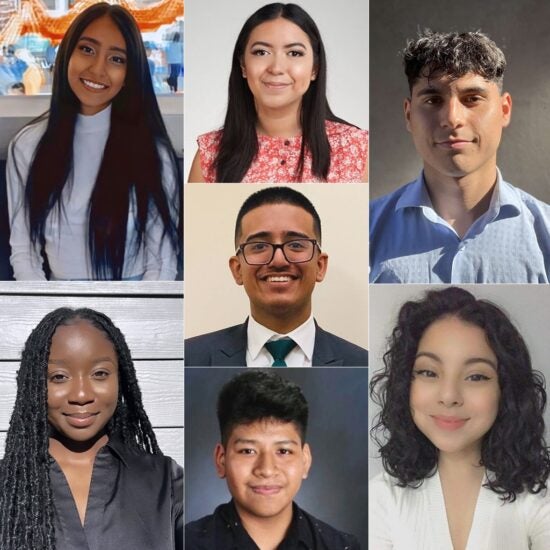 Nine UIC Business students have been awarded the prestigious Chicago Mercantile Exchange (CME) Group Foundation Scholars Program scholarship. This highly competitive scholarship provides support for the education of underrepresented minorities in degrees related to finance and technology. Each student will receive up to $20,000 per year depending upon financial need. The scholarship is renewable for up to three years and may also be applied to an MS in Finance.
Read more
The Collegiate Association of Business Scholars (CABS) is a student organization designed specifically for Business Scholars. CABS provides Business Scholars with a range of resources, including professional and service opportunities.
Below is a list of CABS activities and programs:
Peer mentoring program
Social, networking and service events
Collaboration with other student organizations
Tutoring opportunities
Manny Favela
Former Chief Financial Officer for McDonald's Latin America and Co-Founder of Burrito Parilla Mexicana
Brian Croll
Vice President of Worldwide Product Marketing for Operating Systems and Services at Apple
Meenal Sethna
Executive Vice President and Chief Financial Officer at Littelfuse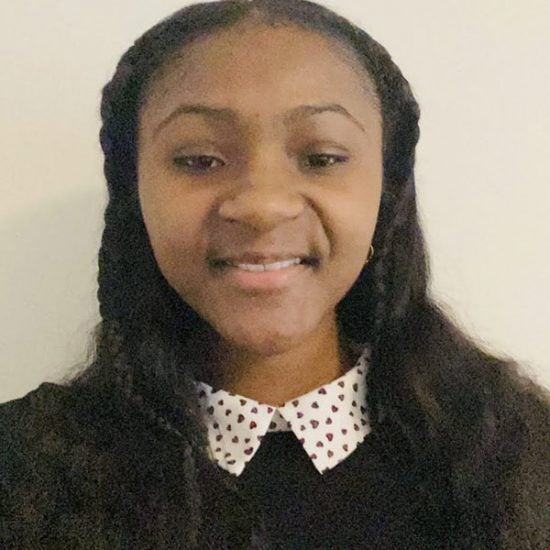 What I have learned from the Business Scholars Program is to always remain humble regardless of what my position will be in the future. Also, a powerful leader should be willing to serve and connect with others in a special way. Additionally, the program taught me how to network and develop my professional skills, which are crucial in any business environment.
Outings and Field Trips
Business Scholars is a rigorous program, which is why we build in plenty of fun. Each year, scholars and faculty go on outings such as Cubs and Sox baseball games, or head down the street to the United Center to watch the BlackHawks. We also get together in Student Center East for an annual bowling party. Scholars are afforded ample opportunity to build friendships among the cohort and get to know their professors, all part of graduating from UIC Business with a strong professional network.
Company Visits
Company visits give scholars the opportunity to make valuable industry connections as well as see the inner workings of area companies. Seeing a work environment up close and meeting those who spend their days there can help you determine the best path for your own career.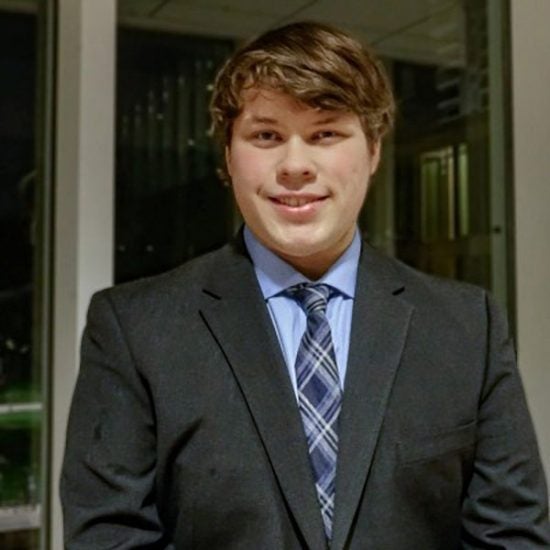 The Business Scholars program gave me the chance to work with students who have similar goals and dreams. I have taken classes with a tight-knit group of motivated students. Without this program, I would have struggled to make some of the strong connections that I have made during my time at UIC.
Contact bizadmit@uic.edu if you have any questions or would like to speak to a member of our admissions team about the Business Scholars program and admissions process.