UIC Online Bachelor's Programs Ranked Among the Best in the Country by U.S. News
UIC Online Bachelor's Programs Ranked Among the Best in the Country by U.S. News Heading link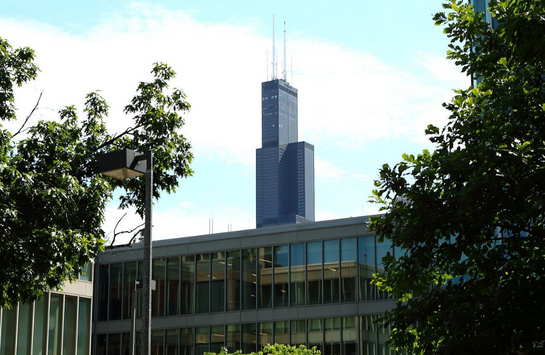 The University of Illinois Chicago's online bachelor's programs tied for second place and have ranked among the top programs in the nation for the 11th consecutive year, according to U.S. News & World Report.
UIC rose from third place in 2022 and is tied with Embry-Riddle Aeronautical University-Worldwide in the 2023 U.S. News & World Report Best Online Bachelor's Programs, released Jan. 24.
"UIC's online programs provide flexibility that helps working adults overcome obstacles to pursue their academic and professional goals," said Javier Reyes, UIC interim chancellor. "Our ranking and our continued presence for the 11th consecutive year among the top online programs in the nation demonstrate UIC's dedication to educational access and our solid commitment to excellence in our online programs."
UIC's three online bachelor's programs encompass the ranking:
UIC's Bachelor of Business Administration Online Degree Completion Program provides students with an Association to Advance Collegiate Schools of Business-accredited business education, featuring world-class faculty and coursework that prepares students for professional opportunities in global business.
"We are proud to be consistently ranked among the best online bachelor programs in the nation," said Sandy Wayne, interim dean of UIC's College of Business Administration. "Our innovative business curriculum provides students with busy lifestyles the convenience of completing a high-quality bachelor's degree online. As an AACSB-accredited business school with faculty who are leading experts in their fields, we deliver a real-world education to meet the challenges of today's business environment."