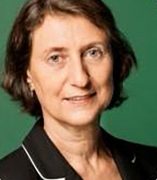 Eliane Karsaklian
Visiting Professor
Department of Marketing
Selected Publications
Karsaklian, E (2020). The Negotiation Process. Before, During and After You Close a Deal. Austin Macauley Publishers (Upcoming).
Karsaklian, E. (2019). The After-Deal. What Happens After you Close a Deal? Information Advertising Publishing. ISBN: 9781641138079.
Karsaklian, E. (2020). "Followers Narratives Are a Double-Edged Sword in Telling a Story about Authentic Transformational Leadership." International Business Research and Practice.
Karsaklian, E. (2019). An Explorative Case Study: Barilla "Corporation Use of Diversity Sensitivity Via Transformational Leadership to Contain a Public Relations Crisis." Journal of Leadership Studies, Volume 3, Issue 2, pp. 83-88
Karsaklian, E. (2017). "The Wave-Particle Duality: Towards an Integrative Framework for International Business," Journal of International Business and Economics, Volume 17, Issue 1, pp. 51-66.
Education
HDR - Habilitation à Diriger des Recherches 2017
Université Paris II – Panthéon Assas
Degree higher than the PhD, to which only well-published researchers can apply. Process similar to the PhD to obtain such degree.
Subject: Intercultural communication research with complex populations
PhD Business Science 1995
HEC Doctoral Program - GROUPE HEC – France
HEC is the top Business School in France and the only doctoral-granting Business School in France. Otherwise, only public universities award PhDs.
Dissertation topic: Children's advertising memorization: the influence of school, as a cultural product, in an international multi-method approach.
Professional Memberships
Intercultural Mentor and Adviser at the French-American Chamber of Commerce in Chicago – United States- Appointed in 2019
Member of the Grandes Ecoles (Top French Business Schools) Alumni in Chicago – United States-2017
Member of the European Business Schools Association (Top Business Schools from 12 European countries) in Chicago – United States-2017
Selected Presentations
2020 Guest Speaker

Tokyo University of Foreign Studies – TUFS – Tokyo - Japan

Since 2016 Guest Lecturer

Management Center Innsbruck – MCI - Innsbruck - Austria
Research Currently in Progress
Openness and Multicultural Marketing
An analysis of LinkedIn content through the ELM Model.