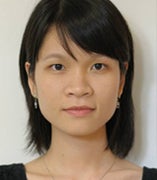 Hanh Le
Assistant Professor
Department of Finance
Contact
Address:
601 S. Morgan St., Chicago, IL 60607
Office Phone:
Email:
CV Link:
About
Classes Taught
Financial Intermediation
Financial network externalities
Corporate Finance
Selected Publications
"Creditor Control Rights and Resource Allocation Within Firms" (With Nuri Ersahin and Rustom Irani), Journal of Financial Economics, 2021.
"Bank Capital and Dividend Externalities" (with Viral V. Acharya and Hyun S. Shin), Review of Financial Studies, 2017. Featured in: Wall Street Journal (September 16, 2006) and Columbia Law School's Blog on Corporations and the Capital Markets (October 4, 2016).
"Systemic Risk and the Regulation of Insurance Companies," in Regulating Wall Street: The Dodd Frank Act and the New Architecture, edited by Viral Acharya, Thomas Cooley, Matthew Richardson, and Ingo Walter, November 2010. (co-authored with Viral Acharya, John Biggs, Matthew Richardson and Stephen Ryan).
"Toeholds and the Bidder Shareholder Wealth Effects of Takeover Announcements," 2007, Australian Journal of Management, Vol. 32, No. 2, 315-344 (co-authored with Emma Schulz).
Notable Honors
2017, 2018, Dean's letter for outstanding teaching, UIC Business
2011-2012, Marcus Nadler Doctoral Fellowship, NYU Stern School of Business
2011, Commendation for Teaching Excellence, NYU Stern School of Business
2007-2010, Doctoral Fellowship, NYU Stern School of Business
2006-2007, New South Global Scholarship, University of New South Wales
Education
Ph.D. in Finance, Leonard N. Stern School of Business, New York University, 2013
Master of Philosophy, The University of New South Wales, 2007
Bachelors of Commerce (honors), Australian National University, 2005
Bachelors of Commerce, The University of Melbourne, 2004