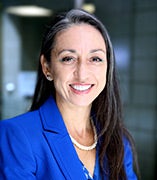 Unsal Ozdogru
Clinical Associate Professor
Department of Information and Decision Sciences
Contact
Address:
601 S. Morgan St., Chicago, IL 60607
Office Phone:
Email:
CV Download:
Related Sites:
About
Experience
Clinical Assistant Professor, Aug 2012-present
Faculty Evaluator-on-call, American Council on Education, 1/2019-present
2020 NSF Reviewer
Director of Undergraduate Studies
Research Analyst, The Nielsen Company, Chicago IL
Operations Research Software Engineer, Transport Dynamics Inc., Princeton NJ
Part Time Lecturer, Rutgers University, New Brunswick NJ
Teaching Assistant, YILDIZ Technical University, Istanbul Turkey
Research Interests
Research interests span a wide range in the intersection of analytics, supply chain and operations management: business process improvement, demand forecasting, healthcare, humanitarian logistics, inventory management, supply chain risk, performance of manufacturing systems, technology advancements in supply chains, transportation and network models
Courses
Business Analysis Using Spreadsheets-VBA
Business Model Simulation
Calculus for Managers
Operations Management
Production & Operations Management
Statistical Models
Statistics Quality Control
Statistical Software for Business - SAS
Supply Chain Management
Supply Chain Planning and Logistics
Scholarships
2018-2019 FSI Scholarship, The Office of the Vice Provost for Faculty Affairs, UIC
8/2016 Faculty Scholarship, Retail's Academic Symposium, National Retail Federation Foundation
1998/1999 DIMACS Fellowship, Rutgers-The State University of New Jersey
1993-1997 Graduate Educational Fellowship, High Educational Council and YILDIZ Technical University
Selected Publications
2019 U. Ozdogru, "Impact of Exponential Technologies on Global Supply Chain Management," Technology in Supply Chain Management and Logistics: Current Practice and Future Applications, Elsevier, ISBN 978-0-12-815956-9, 37-55, 2019.
2012 U. Ozdogru, T. Altiok, "Decomposition of Continuous Material Flow Systems: Analysis of Marine Ports Handling Bulk Materials," Annals of Operations Research, ISSN 0254-5330, DOI 10.1007/s10479-012-12017, Volume 231, 79-104, 2012.
2003 U. Ozdogru, T. Altiok, "Analysis of Two-Valve Fluid Flow Systems with General Repair Times," Analysis and Modeling of Manufacturing Systems, International Series in Operations Research and Management Science, ISSN 0884-8289, DOI 10.1007/978-1-4615-1019-2_11, Volume 60, 255-288, 2003.
Service to Community
Faculty Judge, Impact and Research Day, Student Research Forum, UIC
Professional Leadership
Director of Undergraduate Studies, IDS, University of Illinois at Chicago (8/2015-10/2019)
Notable Honors
2015-2016, Honoring Our Professors in Excellence (HOPE) Recipient, University of Illinois at Chicago
2016-2018, Silver Circle Award Nominee, University of Illinois at Chicago
Education
2000 PhD Operations Research (RUTCOR), Rutgers University, USA
Thesis: "Performance Analysis of Continuous Material Flow Systems"
Advisor: Tayfur Altiok
Committee: Adi Ben-Israel, Michael Katehakis, András Prékopa, Esra Doğan Şahiner
2000 MS Industrial & Systems Engineering, Rutgers University, USA
1997 MS Operations Research (RUTCOR), Rutgers University, USA
1991 MS Mathematics, Faculty of Arts & Science, YILDIZ Technical University, TR
1989 BS Mathematics, Faculty of Natural Sciences & Literature, MIMAR SINAN University, TR
Licensures and Certifications
ERPsim Level 1 Instructor, ERPsim Lab, HEC Montreal
C OOP, Microsoft Inc.
Programming III: Advanced Techniques & Efficiencies, SAS Inst.
Macro Lang., SAS Inst.
Category Management, The Nielsen Inc.
Project Management, The Nielsen Inc.
Selected Presentations
2019 "Impact of Exponential Technologies in Global Supply Chains", INFORMS, Cancun, Mexico
2014 "Modeling Public-Private Inventory Management Partnership Policies for Regional Catastrophic Planning", INFORMS, San Francisco, CA
2013 "Continuous Material Flow Systems: Analysis of Marine Ports Handling Bulk Material", UIC, IL
2010 "Forecasting Baselines", The Nielsen Company, Chicago, IL
2005 "Analysis of Continuous Material Flow Systems in Bulk Ports", I3M, Marseilles, France
2001 "Performance Analysis of Two-Valve Continuous Material Flow Systems with Two Types of Materials", Mühendislik ve Doğa Bilimleri Fakültesi, Sabanci Üniversitesi, Tuzla, Istanbul
2000 "Analysis of Two-Valve Continuous Material Flow Systems with General Repair Times", IBM T. J. Watson Research Center, New York, NY
1999 "An Analytical Approach to Two-Valve Fluid-Flow Systems with Repair Times Phase Type Distributed", IE Graduate Student Presentation Series, Rutgers University, New Brunswick, NJ
1999 "Modeling Continuous-Flow Manufacturing Systems", INFORMS, Philadelphia, PA