IES Director Helps Launch Haitian Health Program
IES Director Helps Launch Haitian Health Program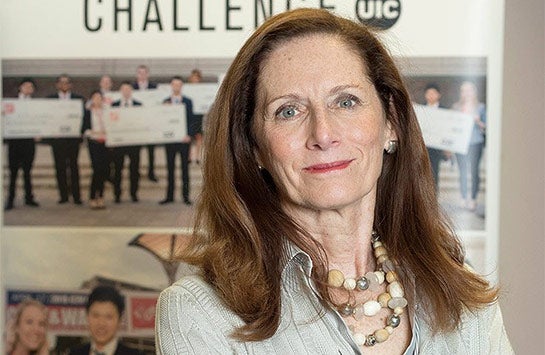 Nancy Harvey, executive director of the Institute for Entrepreneurial Studies, was featured in the East Meets West issue of UIC News alongside Janet Lin, associate professor of emergency medicine. Lin has been working with Harvey on a business plan for community-based training in disaster preparedness.
The collaboration stems from Lin's work in Haiti following the 2010 earthquake. Lin took a disaster response team to Haiti, but wanted to leave something in place that could provide long-term disaster risk reduction for the communities she worked with. A few years into the project, Lin met UIC Business Dean Michael Mikhail, who put her in touch with Harvey.
Lin and Harvey have since worked together both in Haiti and Chicago on scaling up Lin's disaster training into a sustainable program. To read more about Harvey's and Lin's work, visit the UIC News page. For more information about Nancy Harvey's work with new ventures, visit the UIC Business Institute for Entrepreneurial Studies.
Modified on April 09, 2019