Ways to Get Involved
Now that you're part of our vast alumni network, we hope you are inspired to reconnect and stay connected with UIC Business. Whether you are looking to engage with fellow alumni, connect with students, or volunteer, there are many ways to get involved. Below are opportunities on- and off-campus to reconnect with the UIC Business community.
Your involvement makes a difference for UIC Business students!
Upcoming Volunteer Opportunities
UIC Connected: Virtual Networking Platform Debuts in Spring
UIC alumni can access UIC Connected, an exclusive virtual network to connect and network with fellow alumni, current students and promote career growth. For more information and ways you can help us test the system before it goes live, please email cbalumni@uic.edu.
Executive-in-Residence Speaker Series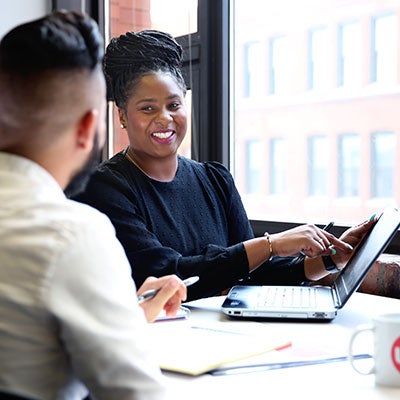 Be a guest Speaker
Share your practical life experiences in business, personal stories regarding your path to success, and lessons learned along the way at your own session in the UIC Business Advisory Council (BAC) Executive-in-Residence Speaker Series.
Business Career Center Opportunities
UIC Business Career Center hosts programs to engage students with the Chicago business community. We need our amazing alumni's involvement to promote the success of these programs.
Assist with Mock Interviews

Conduct mock interviews for undergraduate or graduate business students during Mock Interview Day through 25-minute 1:1 interactions. Volunteers will conduct interviews and provide general feedback that will help the students to strengthen their interviewing skills.

Assist with Resume Expo

Review resumes for undergraduate or graduate business students during Resume Expo through 25-minute 1:1 interactions. Volunteers will critique the resumes and provide general feedback to help students enhance their resumes' effectiveness.

Assist with Alumni 4U

Share you career story in a 20-minute, one-on-one informational interview with a student. Answer questions about your career path, company, position, etc. Fridays throughout the semester for two hours anytime between 9 a.m. – 3 p.m.
Hire UIC students for internships or full-time positions and/or introduce us to other organizations that have hiring needs.
Mentor Students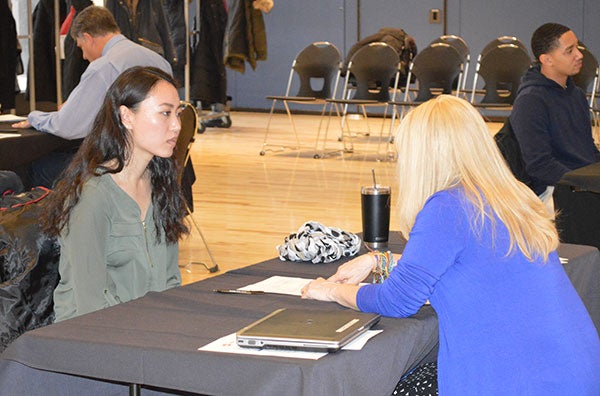 Serve as a mentor to UIC Business undergraduate students meeting in-person or virtually periodically throughout the year to share your UIC Business and/or career experiences, industry expertise, and guidance.
Serve as a Speaker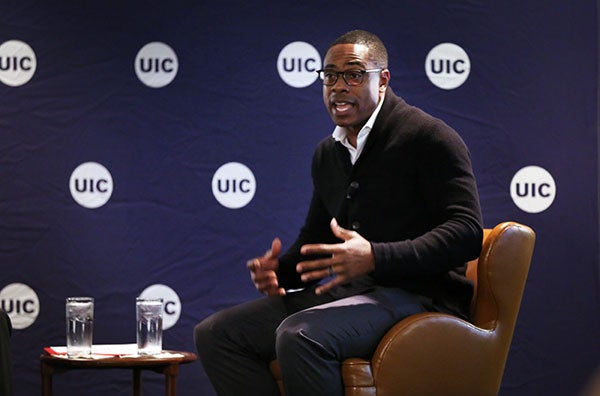 Speak about your UIC Business and/or career experiences or share industry expertise with audiences of students and/or alumni.
Sponsor or Judge a Case Competition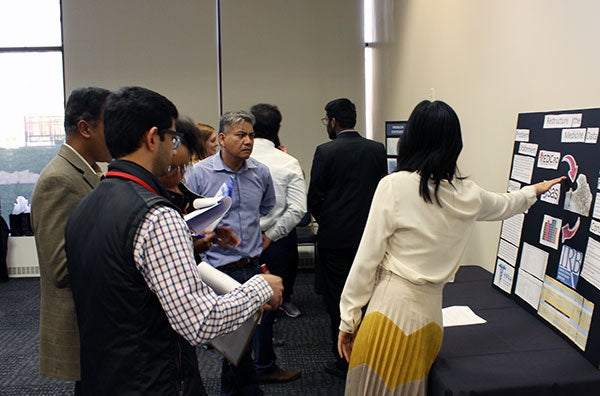 Opportunities exist from September – April
Serve as a Judge at the Student Research Forum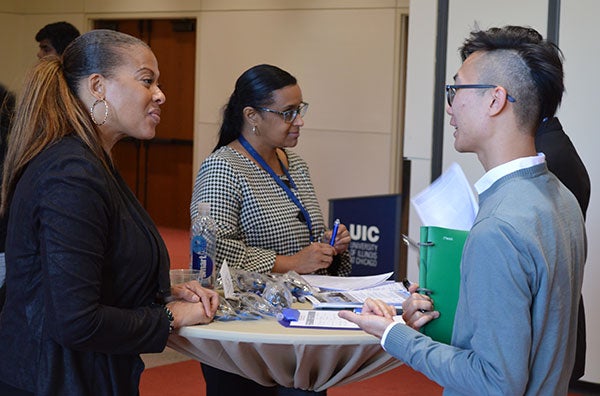 Assess university-wide undergraduate, graduate, and professional students' research from all disciplines. These students will present their work one-on-one to you during this three-hour session, followed by an awards ceremony. A great way to meet star students and see fascinating projects.
Contact us to volunteer or for more information.
Michaela Smith Esboldt
Associate Director of Engagement and Participation