Bachelor of Science in Finance
Close connections to Chicago's financial markets provide world-class experiential learning opportunities
Students majoring in finance have access to an active research faculty working across a wide range of subjects, including international finance, investment, corporate finance, finance economics and commodity markets. Exposure to new research and age-old questions prepares students to be leaders in the financial services industry.
CME Trading Lab
Our CME Trading Lab has the latest financial software, including Bloomberg Terminals, R, XTrader and OneTick. The free training students receive in these programs gives them a competitive edge in the job market.
In Their Own Words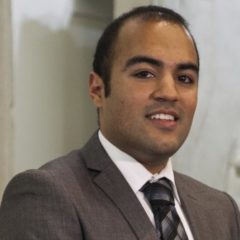 "My UIC coursework has already proved its worth. It has been especially valuable for the work I'm doing at the Chicago Mercantile Exchange, and has given me fresh perspectives on investment problems."

|
Curriculum and Outcomes
Curriculum
The finance curriculum prepares students for a range of opportunities in finance, including trading, corporate finance and banking. Through close ties with finance professionals, we supplement the course materials with guest speakers from across the financial sectors. Our research faculty provide students with innovative educational programs that help students apply new insights to critical business problems.
At UIC Business, we help students find their dream careers. Some students may choose a "specialization" for their studies that lead to certain career paths in finance. These include corporate financial analysis; investment management; banking; global finance; real estate; and risk management.
For a full list of curriculum requirements, visit the UIC Catalog
For a full list of courses offered, visit the course catalog.
Featured Courses
FIN 340 International Financial Markets
Take a peek into the global economy and develop critical understanding of the asset approach to exchange rates and international financial markets.
FIN 311 Introduction to Urban Real Estate
Chicago's large, complex and rapidly changing real estate market provides an ideal living classroom for studying the business, finance and legal elements of urban real estate.
FIN 310 Investments
Learn about the organization of security markets, the mechanics of trade, financial intermediation, security classification and asset valuation with applications to securities.
Top Employers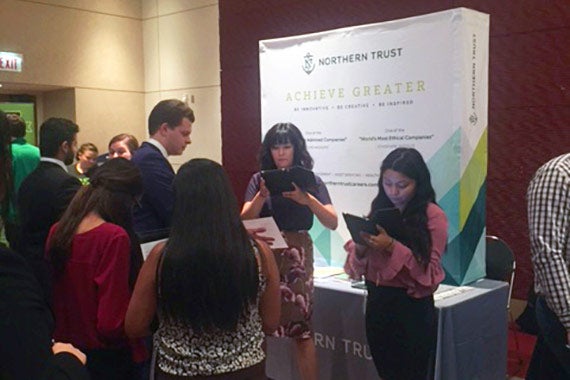 The following firms are top employers of UIC Business students graduating with a Bachelor of Science in finance.  For more career resources, visit the UIC Business Career Center site.
JPMorgan Chase & Co.
Liberty Mutual
Morgan Stanley
Northern Trust
Northwestern Mutual
UBS Financial Services
U.S. Bank
CNA Financial
National Futures Association (NFA)
Office of the Comptroller of the Currency (OCC)