Bachelor of Science in Marketing
Marketing is the key to any business.
At its core, marketing is about the activities that help a company create and deliver value to customers. As a marketing student at UIC, you will learn about the research required to understand current and future customers, the skills needed to develop new products and services or analyze and improve a company's existing offerings, the tools companies use to communicate and interact with customers through traditional or digital media, and the important role of sales for any company.
Our faculty bring experience from both practice and research to the classroom and also work with the business community to provide students with opportunities to meet with marketing professionals. A Bachelor of Science in Marketing from UIC will provide you with the skills needed to succeed in a range of marketing careers.
Since marketing includes a range of activities and is used by businesses and non-profits alike, a marketing degree can be a good fit no matter what type of organization you would like to work for and what kind of role you would like to have.  If you would like to work on how the company communicates with the market and creates brands and products, you may gravitate towards product and brand development or advertising. If you are interested in working directly with a company's customers and driving sales growth, sales leadership may be for you. Marketing research might be a good fit if you enjoy exploring data in-depth.
Curriculum
A Bachelor of Science in Marketing from UIC Business prepares students for careers in advertising and social media marketing, marketing research, product management, retailing and sales leadership. Our classes, which are led by faculty with experience from both research and industry, provide both a theoretical foundation for understanding a range of marketing topics, as well as hands-on experiences to allow you to put your skills into practice.
Students in the marketing degree program can choose a concentration for their electives. Options include: Data-Driven Marketing, Digital Marketing and Promotions, Innovation and Design Thinking, Retail and Services Marketing, and Sales Leadership.
For a full list of degree requirements, visit the UIC Catalog.
For a full list of course offerings, visit the Course Catalog.
Program Outcomes
With a marketing degree from UIC Business, you'll have the skills and knowledge to:
Develop an advertising campaign
Manage the rollout of a new product or service to the market
Use social media to reach potential customers
Successfully manage the sales process for a company
Analyze consumer trends and buying behavior to formulate a marketing strategy
Build and protect a strong brand
Develop a new product or service from idea to commercialization
MKTG 459
Marketing Insights from Qualitative Research
What makes consumers tick? How do cultural trends emerge and why? Answers to these questions and much more can be found using qualitative research methods.
MKTG 479
MKTG 479 Digital and Social Media Marketing
Learn to create, evaluate, and implement effective digital and social media marketing strategies and tactics.
MKTG 485
MKTG 485 Customer Experience Management
This Customer Experience (CX) Management class focuses on how to create and manage customer-centric business practices that generate customer loyalty and set companies apart from the competition
Minors
There are several UIC Business minors that might complement your marketing degree.
For a full list of UIC Business Minors offered, visit the UIC Academic Course Catalog.
Two examples include:
Business Analytics
This minor will provide you an opportunity to deepen your expertise in data analytics.
Leadership
Effective management of people and projects is essential for all fields. This minor is a great choice for any student who aspires to a leadership role.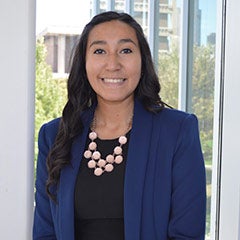 "I am applying what I learned at UIC Business in my roles as an assistant media planner and entrepreneur. The program not only teaches marketing concepts, but focuses on all components of business: accounting, finance, entrepreneurship, information and decision science, and management."

|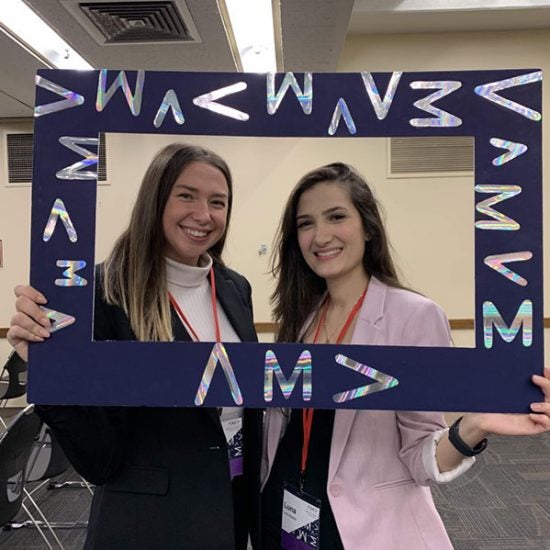 UIC Business has an active student chapter of the American Marketing Association (AMA). Joining the AMA will provide you with an opportunity to network with other students and alumni, visit interesting companies in the Chicago area, and participate in a range of events that will help you develop your skills as a marketer.
Learn More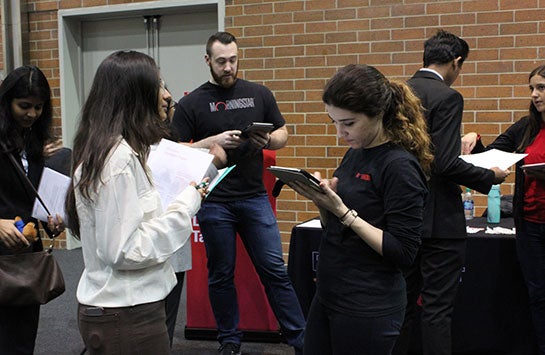 Some examples of companies that employ UIC Business students graduating with a Bachelor of Science in Marketing include.
Allstate
Aon
BDO Digital
Best Buy
CDW
Compass
Ecolab
General Mills
Grainger
Groupon
IRI
Medline Industries
Morningstar
PepsiCo
Robert Bosch
Sherwin Williams
State Farm
Verizon
For more career resources, visit the UIC Business Career Center site.