Bachelor of Science in Marketing
Marketing is the key to any business.
The UIC Business marketing program exposes students to the latest research and theory in global and multicultural marketing, market research and analytics, advertising and promotion, and much more. Our students explore these fields with a rigor that translates into the executive-level contributions that firms expect from their marketing professionals. Because Chicago is a global center for advertising and market research, students have access to both the marketing professionals who visit our classrooms and the marketing firms located just beyond campus.
Curriculum and Program Outcomes
Curriculum
A Bachelor of Science in Marketing from UIC Business prepares students for careers in advertising and communications, marketing research, product management and sales leadership. Our students learn the fundamental principles involved in selling a service, promoting a product or building a brand. In classes led by research faculty, you'll experience firsthand the new insights in the industry and the business trends that keep marketing majors in high demand in the industry.
Students in the marketing degree program may choose a concentration for their studies. Options include marketing research; innovation and product management; marketing promotions and communications; and sales leadership.
For a full list of degree requirements, visit the UIC Catalog.
For a full list of course offerings, visit the Course Catalog.
Program Outcomes
With a marketing degree from UIC Business, you'll have the skills and knowledge to:
Develop an advertising campaign
Manage the rollout of a new product to market
Use social media to reach potential customers
Analyze consumer trends and buying behavior to formulate a marketing strategy
Develop tactics to achieve record-breaking sales
Build and protect a strong brand
Develop a new product from idea to commercialization
Featured Courses
MKTG 481 Sales Management
Great salespeople are strategic thinkers and leaders. You'll discover how to develop and manage a motivated and effective salesforce.
MKTG 460 Marketing Analytics
Today's marketers need to be able to prove ROI. Learn the latest techniques and trends so that you can wow your future employers with knowledge of data-centered analysis.
MKTG 479 Digital and Social Media Marketing
Learn to create, evaluate, and implement effective digital and social media marketing strategies and tactics.
Minors
Suggested UIC Business minors to add an edge to your degree.
Business Analytics
The hottest new area of business with a focus on the use of data-driven approaches to decision making and management.
Managerial Skills
Effective management of people and projects is essential for all fields. This minor is a great choice for any student who aspires to leadership role.
In Their Own Words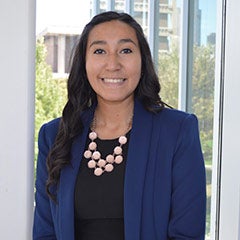 "I am applying what I learned at UIC Business in my roles as an assistant media planner and entrepreneur. The program not only teaches marketing concepts, but focuses on all components of business: accounting, finance, entrepreneurship, information and decision science, and management."

|
Top Employers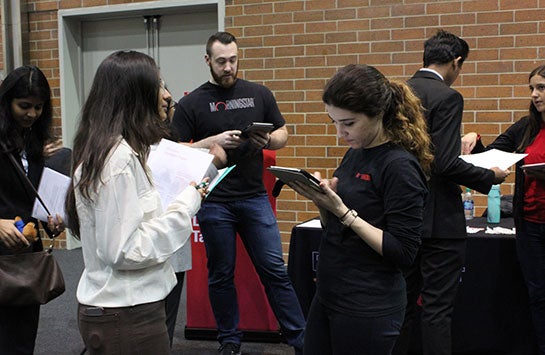 The following firms are top employers of UIC Business students graduating with a Bachelor of Science in marketing. For more career resources, visit the UIC Business Career Center site.
Allstate
Best Buy
Enterprise Rent-A-Car
Groupon
Morningstar
Robert Bosch
RR Donnelley (RRD)
Starcom
State Farm