Bachelor of Science in Management
A career in management is a career in leadership.
Interested in a career directing and motivating others? Our faculty of experienced managers brings you real-world knowledge at a campus in the heart of Chicago, an international business city. Management students enjoy special access to executives from across the Chicago business community, as well as practical learning opportunities grounded in critical and analytical approaches to managing people, teams and organizations.
Curriculum
The Bachelor of Science in Management from UIC Business will equip you with the necessary skills to successfully lead and manage people and organizations. With a varied curriculum encompassing management consulting, leadership and managerial skills and managerial logistics, you'll gain the skills to excel in and lead teams, negotiate conflict and develop strategies to help a business succeed.
Management students can opt for a concentration in management consulting, leadership and managerial skills and managerial logistics.
For a full list of courses offered, visit the Course Catalog.
Program Outcomes
With a degree in management from UIC Business, you'll learn to:
Develop personal leadership skills
Manage and motivate people at work
Apply management principles to business problems
Employ conflict resolution skills within the workplace
Recognize how global factors influence decision-making
Understand how social responsibility relates to business
Identify efficient distribution channels
Analyze the competitive position of a company
MGMT 486 Managerial Consulting
Develop the knowledge and skills to operate effectively as an internal or external management consultant by working directly with a real organization.
MGMT 360 Strategic Analysis and Reporting
Examines types and sources of information used by managers and investors to make strategic decisions; provides working knowledge of tools used to effectively manage, analyze and report strategic information, including Excel, Tableau and PowerPoint.
MGMT 453 Human Resource Management
Examine the activities involved in attracting, retaining and motivating employees. Topics include planning, selection, compensation, performance appraisal, succession and legal issues.
Business Analytics
The hottest new area of business with a focus on the use of data-driven approaches to decision making and management.
International Business
Provides an understanding of global business. (Only available to UIC Business undergraduates)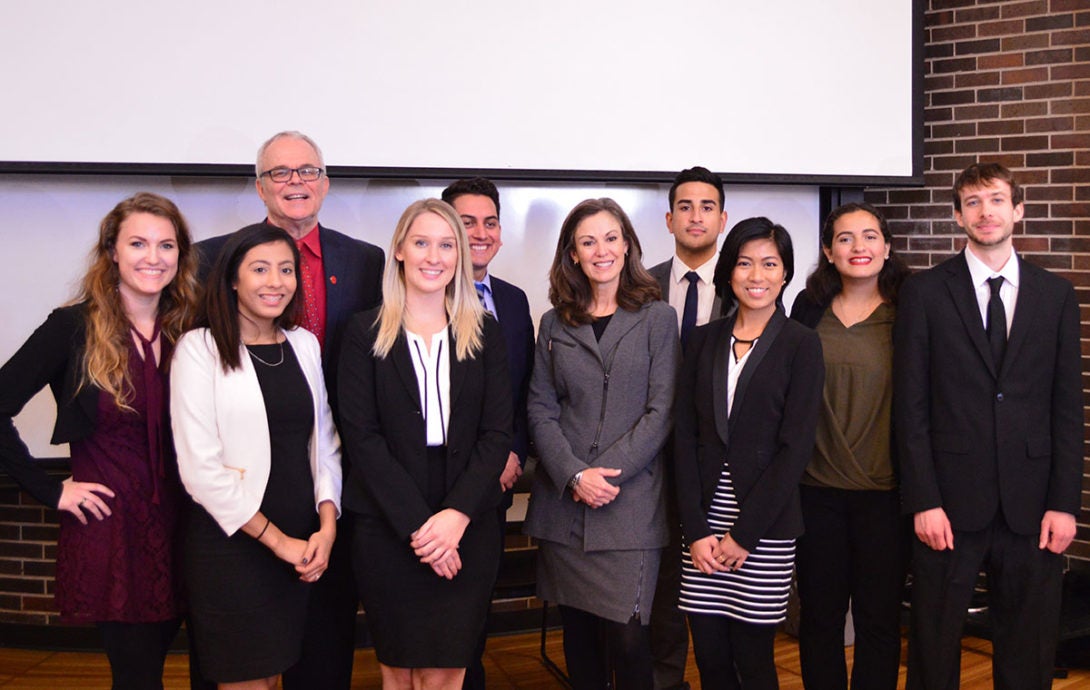 For over 25 years, the Executives in the Classroom series has brought the C-suite into the classroom, putting students directly in contact with executive leadership. Recent speakers include Michael Amiridis, UIC Chancellor; Selim Bassoul, CEO of Middleby; Jill Smart, retired VP of Human Resources for Accenture; Michael Fung, retired CFO of Walmart USA; and Sam Zell, Chairman of Equity Group Investments.
On October 17, 2017, Mary Dillon visited the classroom. Dillon is the CEO of Ulta Beauty and a UIC Business alumnae.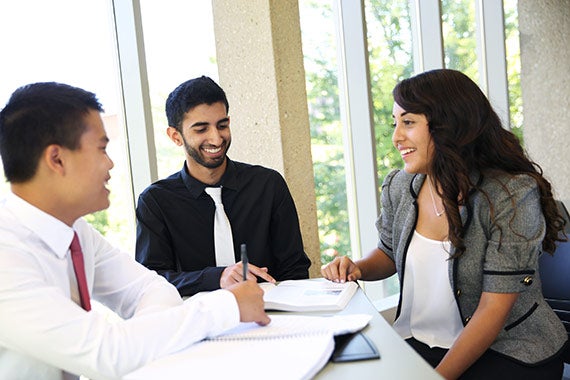 The following firms are top employers of UIC Business students graduating with a Bachelor of Science in management. For more career resources, visit the UIC Business Career Center site.
C.H. Robinson
Groupon
Hub Group, Inc.
Jewel-Osco
Jones Lang LaSalle (JLL)
State Farm
Target
Technomic
Walgreens
Management majors specialize in the effective management of important resources (such as data, people, and social networks) to improve team and firm performance. You will learn how to work with internal and external stakeholders to solve problems, implement best management practices, and develop innovative business models.

Successful managers must be effective problem solvers. Problems come in all sizes and shapes, ranging from daily operational challenges to long-term strategic positioning issues. Surveys show that problem solving skills are one of the most important management competencies. In fact, problem solving is such an important part of business that management consulting firms (such as McKinsey) specialize in problem solving and offer clients recommendations to their most challenging strategic issues.