Master of Science in Accounting
The key to your future success is a graduate degree.
The UIC Business Liautaud Graduate School is designed to position you to excel at accounting by having key insights into an industry rapidly changing with new technologies. Your degree will prepare you to secure a career in accounting or other areas of business that realize that accounting is indeed the true language of business.
Whether you are looking to complete your accounting education and sit for the CPA exam, or move into another career field, the UIC Business Liautaud Graduate School puts you on the path to achieving your goals.
Our curriculum is flexible and the program welcomes applicants with accounting, business, and non-business degrees. We take into account the undergraduate courses you've already taken, allowing you to obtain your degree in 8–16 courses (32–64 credit hours) depending on your background. You can also pursue a joint MBA/MSA.
For summer 2024 and fall 2024 applicants, the MS in Accounting program offers GMAT/GRE waivers for the following:
Current students and graduates of U.S. colleges and universities with a 3.0+ cumulative GPA (all majors)
Current students and recent alums of the U of I system who qualify through Guaranteed Admissions
Graduates of international colleges or universities with 3+ years of post-bachelor's professional work experience by the start of the program.
Please complete the GMAT/GRE waiver request form to find out if you qualify. Please note that competitive GMAT/GRE scores may help your chances of admission and being awarded merit aid.
Our MSA program prepares highly qualified individuals for professional careers in accounting, regardless of their field of undergraduate study, in a one- to two-year program. This program also prepares graduates for professional examinations, including the CPA (Certified Public Accountant) and the CMA (Certificate in Management Accounting) exams. The CPA is a valuable professional certification and can open many career paths, and the UIC Business Liautaud Graduate School MSA satisfies all educational requirements for the CPA.
Why Graduate Accounting?
With so many new rules, laws and regulations, it can be hard to be fully prepared for the CPA with only an undergraduate degree. The MSA from UIC Business will fully prepare you to sit for the exam, as evidenced by our consistently high pass rates.
Flexible Curriculum: We take into account the classes you've already had, so you won't have to retake what you've already learned.
Meeting the Demands of New Technology: According to the American Institute of CPAs, the increase in business demands for highly technical accounting services has changed the face of the accounting workforce. UIC Business keeps you in demand by integrating the newest technology and methods into your coursework.
More Information
Program Outcomes
Today, accountants are much more than just human calculators, they are business consultants. Accountants interpret data and use it to provide financial advice. They are counted on to be the expert in how to reduce costs and increase revenue. Our program blends research with real-world applications to bring you a degree that gives you that edge sought by many firms as they identify future leaders, partners and executives.
Of the 2019-2020 graduating class of MSA students, 93% were employed within six months of finishing the program at an average starting salary of $61,800.
Career outcomes: Professional titles include: Certified Public Accountant, Certified Management Accountant, public accounting, management accounting, government accounting, internal audit in public accounting firms, private industry, financial institutions, government and nonprofit accounting.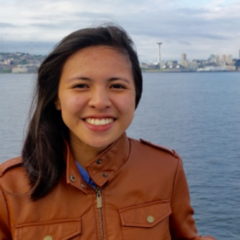 "Student organizations are central to the UIC Business experience. All of my strongest professional relationships come from the Accounting Club, which helped get me through my MSA to where I am today."

|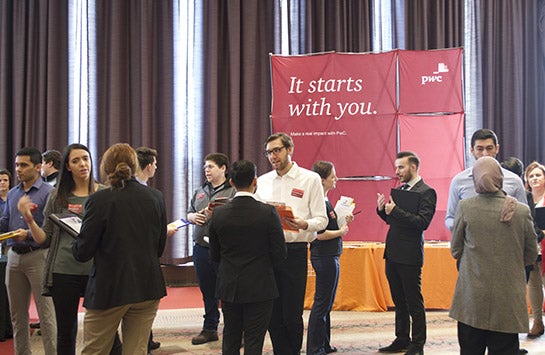 Caterpillar
Deloitte
KPMG
McGladrey
Northern Trust
PwC
How do I apply for a joint degree program?

Joint degree applicants are required to apply separately to both programs, making sure to follow the application procedures/requirements for each program. We strongly encourage applicants to apply to one program at a time. We recommend applicants apply to their second program upon gaining admission and enrolling in their first program.

When applying to the second degree program, applicants are also required to submit the Change of Graduate Program form, with Section I completed.

We recommend that joint degree applicants work closely with academic advisors in both programs to insure proper sequencing of coursework and to assist in transferring application documents to the second application to avoid double submission of application documents.